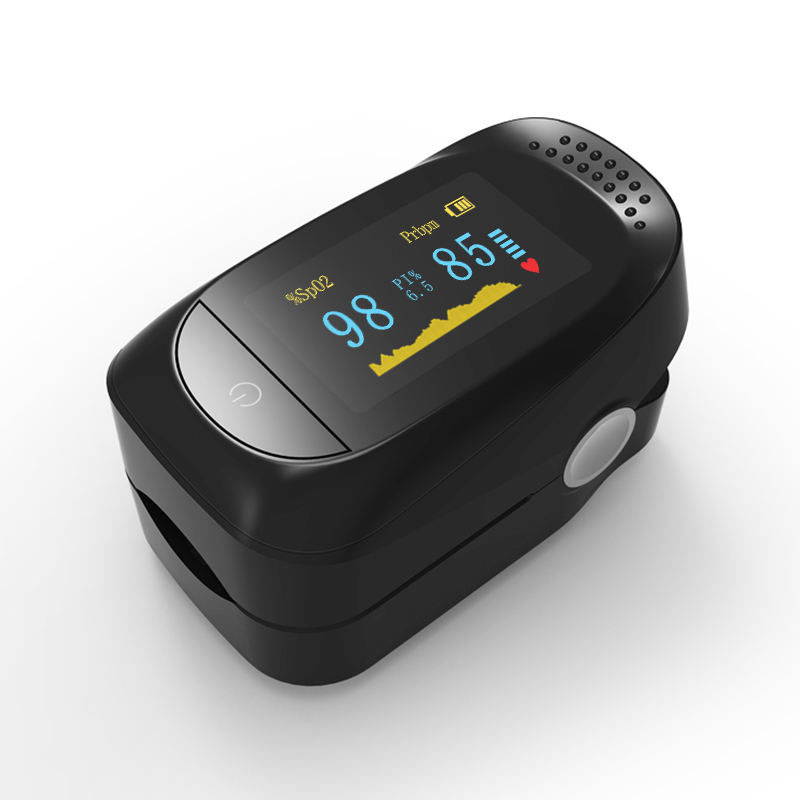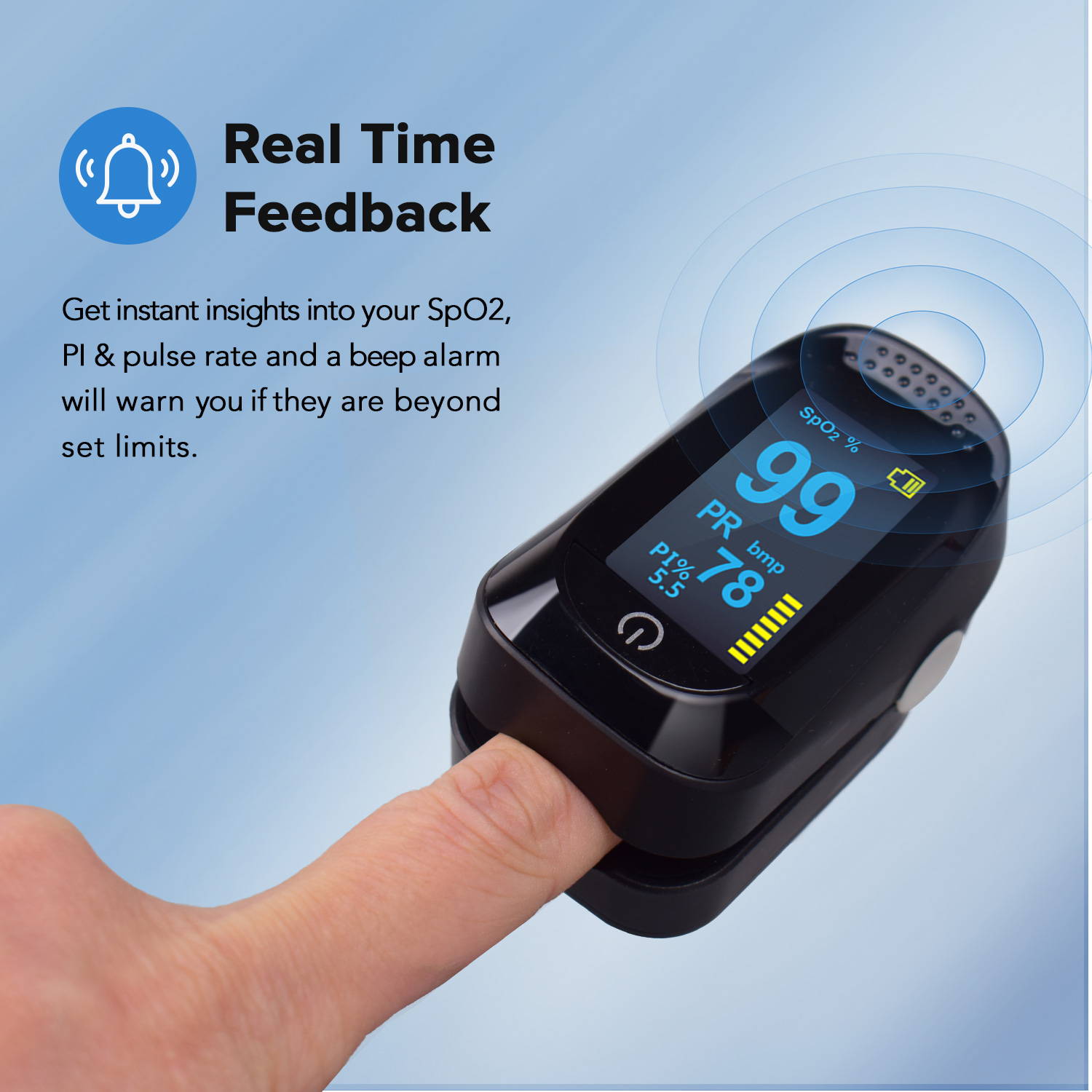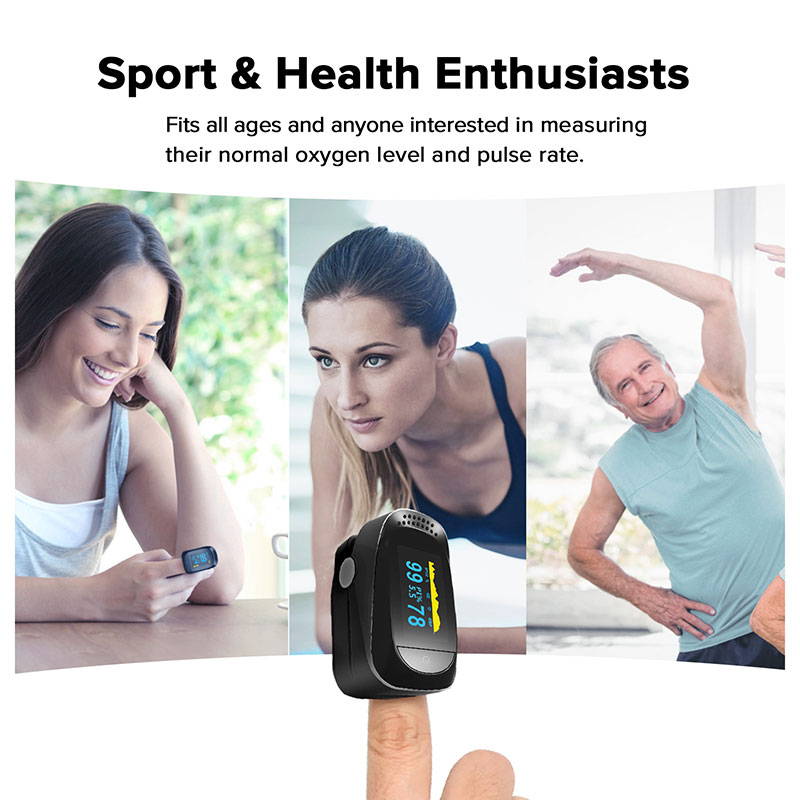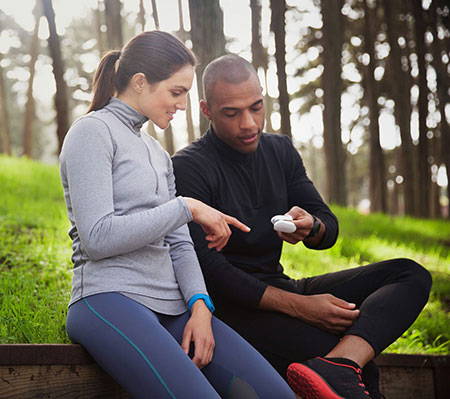 Healthline Oximeter Pro has been designed from the ground up to give the most accurate and consistant readings possible when using at home or on the go.

Delivered to your door within 3-5 days.
You're protected by a comprehensive one year warranty.

Always on hand within the hour during work hours. Whatever your questions or concerns may be.
Keeping safe during COVID
Don't let COVID give you an excuse not to measure your oxygen levels. You can now do it from home safe in the knowledge that you'll get an accurate reading with easy to understand results.
Use the included batteries and experience the longest charge times in the business. Most customers go years before needing to replace.
Enjoy the most accurate readings found on a home based oximeter.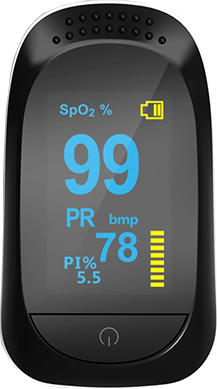 One button operation with simple, straightforward and easy to understand measurements on screen.
Stores all your previous measurements to track your history. Stores separate readings for different users.
We've said this before but it's worth saying again. Medical devices in general need to be easy to use for a customer to gain the readings they want in a clear and concise manner. Healthline Pro provides exactly this.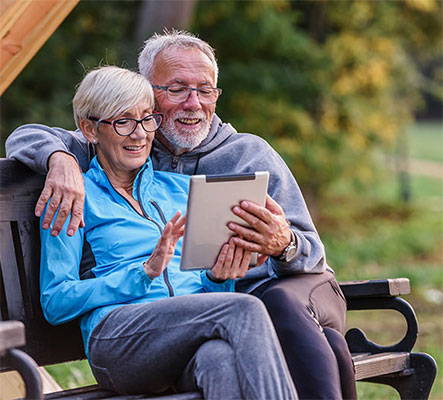 Try A Healthline Oximeter Pro
This months discount is still running. Try a Healthline Oximeter Pro and take control of your own measurements.